Looking for London To Brighton information? Click Here
London To Brighton Covid-19 Update
31st January 2021
It is with great sadness, that for the first time in it's 35 year history, we must cancel the London To Brighton Mini Run.
​
2020 was one of the most difficult years any of us will have ever faced and unfortunately, 2021 does not seem to be getting any easier. As a Committee we have worked tirelessly with local authorities to bring you the event you all love, but, no matter how hard we worked, we were unable to secure the required permits for the 2021 London To Brighton Mini Run to go ahead due to Covid-19 restrictions.
​
Throughout our work, our members and ticket holders safety had been and will always be our number one priority.
​
Due to the nature of our event, despite extensive talks and planning, we are unable to make this event "Covid Secure". The London To Brighton Mini Run is a huge event on the mini calendar. Each year, we find ourselves limited on space, new requirements would mean parking cars at least a meter apart, ensuring every participant wears a mask and sanitised regularly, limiting the numbers of participants and hardest of all, controlling the amount of people entering Crystal Palace and Madeira Drive. We do not have the authority to close these public spaces on our event days, both areas remain open to the public.
​
Please visit www.london-to-brighton.co.uk for the full details and how to get your refund
LSMOC Covid-19 Update
4th January 2021
The Prime Minister has announced a national lockdown and instructed people to stay at home to control the virus, protect the NHS and save lives.
​
The decision follows a rapid rise in infections, hospital admissions and case rates across the country, and our hospitals are now under more pressure than they have been at any other point throughout the pandemic.
The pressure on our NHS, rapidly rising infection rates and hospital admissions due to the new variant mean that another national lockdown is sadly necessary.
From tomorrow, people will only be allowed to leave their homes for the following reasons:
​
shop for basic necessities, for you or a vulnerable person.

go to work, or provide voluntary or charitable services, if you cannot reasonably do so from home.

exercise with your household (or support bubble) or one other person, this should be limited to once per day, and you should not travel outside your local area.

meet your support bubble or childcare bubble where necessary, but only if you are legally permitted to form one.

seek medical assistance or avoid injury, illness or risk of harm (including domestic abuse).

attend education or childcare - for those eligible.
​
LSMOC will fully comply with all government restrictions to ensure the safety of all our members. So therefore as of today (January 4th 2020) all LSMOC Socials and events are canceled or postponed until further notice. The committee are meeting virtually on a monthly basis to keep everything under review. Be sure to keep an eye on this website and www.london-to-brighton.co.uk for all the latest information.
​
The full details on what you can and cannot do are available here.
LSMOC London To Brighton Covid-19 Update
14th August 2020
Dear Mini Fans,

The London & Surrey Mini Owners Club have taken the difficult decision to reschedule the upcoming October 2020, 35th annual London to Brighton Mini Run to Sunday 16th May 2021.
After following Government and medical advice regarding social distancing, we have considered the logistics and legalities of putting on the event this year; ultimately, we cannot guarantee the safety and wellbeing of all L2B participants.
Bromley Council are not allowing any large- scale events at Crystal Palace Park for the remainder of the year. Madeira Drive in Brighton has also been closed since the beginning of the UK lockdown and there appears to be no prospect of it reopening in time for the planned event in October; so ultimately the decision has been 'taken out of our hands'.

We know this will be a huge disappointment to the whole Mini Community, but the good news is that we are already planning an extra special 35th annual London to Brighton Mini Run for everyone to look-forward to in 2021!

If you already have a ticket for this year's L2B, then you will be automatically able to use it at the rescheduled 35th annual L2B on Sunday 16th May 2021.

We will not be selling any more tickets for next year's event as per usual in mid-late January through www.minispares.com, as the event remains fully sold-out. If you require a ticket, you can add your name to the official waiting list for the 2021's L2B by emailing - waitinglist@london-to-brighton.co.uk
​
To view our updated FAQs, click here

We look forward to seeing you all at the L2B next year!

Best wishes,
The London & Surrey Mini Owners Club Committee
Subscribe to the LSMOC Newsletter to stay up to date
24th March 2020
From all at LSMOC - Stay safe
23rd March 2020
Stay at home if you have coronavirus symptoms
​
Stay at home if you have either:
​
A high temperature – this means you feel hot to touch on your chest or back (you do not need to measure your temperature)
​
A new, continuous cough – this means coughing a lot for more than an hour, or 3 or more coughing episodes in 24 hours (if you usually have a cough, it may be worse than usual)
​
To protect others, do not go to places like a GP surgery, pharmacy or hospital. Stay at home.
​
Use the 111 online coronavirus service to find out what to do - https://111.nhs.uk/covid-19/
For the latest information see - https://www.gov.uk/coronavirus
​
British Mini Club, Himley Hall Cancelled
18th March 2020
We are all facing one of the biggest challenges in modern times with the outbreak of the COVID-19. Our main concern is for the safety of our Mini family this includes our amazing BMC team, our members, traders and all who support our club and events.
​
We all have to make massive decisions in our lives but none are more important than keeping safe in these troubled times.
You all know how passionate Nicky and myself are about our BMC events and it is with great sadness that we have taken the decision to postpone our British Mini Day at Himley Hall on Sunday 10th May until 2021.

We are of the view that trying to reschedule Himley into the latter half of this year would only add to an overloaded calendar benefiting no one, so Himley will return bigger and better on Sunday 9th May 2021.

Your bookings can either be forwarded on to Stanford Hall or Himley Hall 2021.
​
We are now going to concentrate all of our efforts into our Stanford Hall Mini Show on Sunday 20th September 2020. We hope to have your support for Stanford by making it a great event for all Mini owners.
​
The Mini scene will continue and hopefully will be as strong as ever.

Our message to Mini owners all around the World, stay as safe as you possibly can.
​
Dave & Nicky Hollis
BMC
Motorsport At The Palace Cancelled
18th March 2020
Although Motorsport At The Palace have no official statement, there website states that it has been cancelled
​
LSMOC Socials Temporarily Cancelled
18th March 2020
After careful consideration we have decided to place all LSMOC socials on hold from today (18/03/20)
​
On the 16th March, the government asked the public to avoid pubs, clubs and theatres to help prevent the spread of Covid-19. We must all play our part and take responsibility for the health of ourselves, friends and family
​
We understand that this may come as a disappointment to some, but the decision was taken to prioritise the safety of our members
Please accept our apologies
Medway Festival Cancelled
17th March 2020
Statement from Chatham Dockyard:
As with the rest of the world, Chatham Historic Dockyard Trust is closely monitoring the evolving situation around the global pandemic of COVID-19.
​
It is with sadness that following UK Government guidelines to increase social distancing and to avoid large gatherings of people, we have taken the decision to close our visitor attraction to the public from Wednesday 18th March 2020 until 30th April 2020. We will continue to review the situation as we approach 30th April.
​
This closure extends to all pre-booked Call the Midwife Official Location Tours (for March and April) and The Festival of Steam and Transport (12 – 13 April).
​
Whilst outside of our control, we apologise for any inconvenience caused during this difficult time and would like to thank all our visitors for their understanding during this challenging period.
​
The Festival of Steam and Transport is a major fundraising event for Chatham Historic Dockyard Trust and the proceeds from the event go directly towards the preservation of the 80-acre Historic Dockyard site for the benefit of our visitors now and in the future.
​
Should you choose to donate the cost of your ticket to help support the work of the Trust in furtherance of its charitable objectives, you do not need to do anything.
​
If you would like a refund for your ticket, please email: info@chdt.org.uk or call 01634 823812 with your contact information and refunds will be processed accordingly.
​
Anyone with tickets obtained via LSMOC will be emailed accordingly. Please bear with us
​
Brooklands Mini Day Postponed
17th March 2020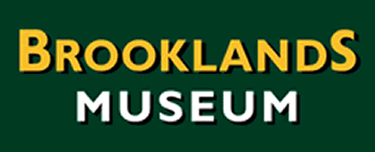 Statement from Brooklands:
​
Following the recent government announcement, we have decided to postpone the Mini Day event until the autumn.
​
A new date is yet to be decided, however, all pre-booked tickets will be valid for the new date and individuals will be contacted to let them know when this will be.
​
Due to the volume of tickets already sold for the event, it may be a few days before we get in touch with you, so we thank you for your patience and understanding.
​
https://www.brooklandsmuseum.com/whats-on/brooklands-mini-day
LSMOC Events Calender
13th March 2020
Please check back regularly to this page to see if any mini events have been canceled due to Coronavirus.
​
Please make sure you have familiarised yourself with our Privacy Policy before committing to buying tickets through LSMOC.
​
Please remember, LSMOC buys tickets on behalf of its members. These tickets are non refundable and cannot be exchanged.
​
Whilst we hope that all the events this year go ahead as planned, we understand that some may be cancelled. We will do our best to keep up with the latest information and to keep you, our members, up to date.
​
Can we ask that event participants use a sensible approach to the virus and follow the advice given by the NHS, PHE and WHO. If you are displaying any symptoms or have been in contact with someone who is Coronavirus Positive, please, do not attend.
​
https://www.nhs.uk/conditions/coronavirus-covid-19/
​
If you have any questions or queries, please contact events@lsmoc.co.uk
LSMOC L2B Covid-19 Update
12th March 2020
We are sure you are all aware of the current situation with Covid-19.
​
We are still busy working towards the event going ahead on the 17th May 2020.
As the situation grows and develops we are aware that there may be a ban on large gatherings. As you can appreciate we must comply with any and directives issued by central & Local Government and the World Health Organisation.
Looking at other countries reactions we assume that there will be some restrictions placed on the UK, but, at this stage we have no idea what, or if there will be any by the time the 17th May arrives.
​
We are trying to be prepared, we can assure you that we are working closely with the various council & suppliers and formulating contingency plans if needed and will keep you updated of any changes as soon as practicably possible.
​
Let's all just keep our fingers crossed and hope that everyone stays safe.
COVID-19 is a new illness that can affect your lungs and airways. It's caused by a virus called coronavirus.
​
LSMOC believe that member and participant safety is paramount.
​
We will follow advice from the World Health Organisation (WHO), Public Health England (PHE), Councils and the Givernment to make sure we do our part in the fight against Coronavirus.
​
If you think you might be effected please visit - https://www.nhs.uk/conditions/coronavirus-covid-19/