Why not tag along and find some likeminded people? We attend events from all over the mini scene.
We know as a newbie that attending your first few Club Socials can be a little daunting.
Our advice would be to make sure you introduce yourself to our friendly Committee and Club Members! A Mini magazine or Mini T-Shirt is one way of being spotted at one of our Socials or of course turn up in your Mini! If you would like to attend one of our Socials and don't want to go alone then please email publications@lsmoc.co.uk and we will arrange a Committee Member to meet you.
Don't forget you can make other Mini friends by visiting our Facebook page.
LSMOC Chessington Oak Social
​
Join LSMOC at The Chessington Oak, on the last Tuesday of each month except December. The Oak is located at Moor Lane, Chessington KT9 1HX. It boasts quality pub food, with seasonal menus and the good old favourite pub classics with a lovely friendly atmosphere it seems the perfect place for our reinstated social.
​
The Chessington Oak, Moor Lane, Chessington KT9 1HX
​
Monthly - Every Last Tuesday
LSMOC White Horse Social
The White Horse Social Remains cancelled UFN
​
LSMOC have a new social!!! This is held on the third Tuesday of every month, located in leafy West Sussex It is perfect for the members who aren't so close to London! Join us at the fabulous White Horse, Park Lane, Maplehurst, RH13 6LL, from 7.30pm. This is a traditional English free house which has been run by the same landlords for over 30 years! Always on offer is a fine selection of ales and lagers, good honest "pub grub", convivial atmosphere and friendly company are on offer... see you there.
​
The White Horse, Park Lane, Maplehurst, RH13 6LL
​
Monthly - Every 3rd Tuesday
LSMOC Midday Sun Social
​
The first of our Club Socials is held at the Midday Sun, Outwood Lane, Chipstead Valley Road, Chipstead. This is always held on the 2nd Thursday of the month. Most Members arrive between 7.30-8pm. The Midday Sun is part of the Hungry Horse chain of pubs which are known for their friendly staff, high quality big value food and drinks to suit all tastes. An excellent choice for a few drinks, Mini related banter and food at amazing prices!
​
​
The Midday Sun, Chipstead Valley Road, Chipstead CR5 3NA
​
Monthly - Every 2nd Thursday
An LSMOC winter classic!
​
It has been a slow few months for the mini scene, owing to the pandemic. However we are still running our brunch runs to get our members out and about!
Each Brunch Run is slightly different, with a new route each time, taking you from Greater London out through the countryside,
avoiding main roads where possible - only the start and finish stay the same.​
We aim for the drive to take approximately 50 minutes (Traffic & Conditions Depending)​​
You don't need to register or pre book to join us, you can just turn up on the day!
​
Run Dates (2022)
To be confirmed later in the year!
​
Start
Halfords Car Park, 2 Brighton Road, Salfords, Redhill, Surrey, RH1 6QL - Depart @ 09:30am
​
Finish
Chalet Café, Cowfold, RH13 8DU
A popular café with other local car and bike groups attending their regularly including our friends at WSMOC
LSMOC Donut Run
​
December 2022
09:30- Croydon Valley
10:30 - Pease Pottage Services

Every year the LSMOC organises the 'Donut Run' a special winter version of the London to Brighton Mini Run with donuts for it's members.
​
Owing to Covid restrictions, anyone wishing to take part must pre register. Pre registration is simple, secure and free.

This run is a fantastic chance for everyone to meet lots of new people, join around 100 Minis all participating and of course have some delicious donuts!

There are no rules…apart from abide the Highway Code… it's just an informal event.
​​
2022 Date to be confirmed ​

Remember, its Christmas time……tinsel and fancy dress is encouraged!
Join LSMOC at their annual Pooh Bear Run!
​
July 2022
2022 Date to be confirmed
CR0 9UG - New Addington Industrial Estate
09:00am for 09:30am.
It's time for a trip to the 100 acre wood for a game Pooh sticks again. A gentle drive from New Addington to Hartfield and the souvenir shop, with a half hour stop before moving on to pooh sticks bridge. Then a short run to the picnic site and lunch.
Everyone welcome. Don't forget to bring a picnic, oh and don't forget to bring your bears!​
​
A game for two players or more, in the traditional version of poohsticks the participants must drop a stick simultaneously on the upstream side of a bridge and run to the other side. The winner is the player whose stick first appears on the other side of the bridge. Alternatively, players may decide upon a starting point on a river and a finish line farther downstream. The winner is the player whose stick first passes the finishing point.
​
It is generally agreed that the stick must be made of organic materials, preferably willow, and not of any artificial materials. All participants must drop their sticks at the same time, usually after a referee shouts "drop", "twitch" or any other agreed keyword. Additionally, no advantage may be gained through either dismantling the bridge or the use of any self-propelling stick devices. The stick must be dropped, not thrown, into the water and any player who is deemed to have thrown their stick is disqualified.
LSMOC Outer London Bridges Tour
31st July 2022
​
The London Bridges Tour is back again for it's 17th year, but with a change of route from our previous trips!

From Kew Gardens, as always, but we now head to Windsor and Runnymede.
No ULEZ charging and some lovely driving in the 38 miles over the outer London Bridges.
We go at a leisurely pace and there are ample opportunities for us all to stay together unlike in Central London.

Meet at Kew Green at 9am for a 9.45am departure.
Bring a packed lunch and some change for the parking in case we change our final parking place due to overcrowding. A map of the route will be given out on the day and a few cars will have the route downloaded onto their sat navs.
​
Places are limited
​​
To register to take part or if you have any questions then email: mick.hough@lsmoc.co.uk
Join us for our 2022 Christmas Social!
(Subject to Covid Restrictions, 2022 date to be confirmed)
​
Christmas isn't just about 25th December – it's about catching up with friends & family throughout the festive season, all while indulging in delicious food and a glass (or two) of fizz. And, while the festivities may feel far away, it's never too early to get your Christmas plans sorted!

Location: The Chessington Oak, Moor Lane, Chessington, Greater London, KT9 1HX
Date: TBC December 2022
Time 19:30 Onwards
​
Current members with valid membership numbers only
Each member may bring up to 4 guests
​
To secure your place, simply fill out the application form below. Once we reach the deadline, applications will be counted and a deposit will be requested - £2 per person.
​​
​​​
For more information, contact - socials@lsmoc.co.uk
Diamond Riding Centre Autumn Fair 2021
To be confirmed - 2022
​
The Diamond Centre for Disabled Riders is a registered charity, which provides facilities to benefit disabled children and adults by having regular contact with horses.
​
The Diamond Centre is a unique establishment for riding for the disabled and is known and respected world-wide. We are the only Centre of its kind in the London Region specialising in all fields of riding for the disabled including; dressage, carriage driving, vaulting and hippotherapy.
​
Our riders are aged between 4 and 65 years old and each week, with the assistance of our instructors and helpers, they can enjoy the experience of riding, driving or vaulting. An experience which gives them the chance to be independent, a sense of achievement – and puts smiles on their faces!
​
It costs more than £300,000 each year just to run the Centre – and this doesn't include the additional costs which occur such as replacing equipment, fences, horses and ensuring our buildings remain in good condition. We receive no financial support from the government or local authority and we rely solely on fees, donations, bequests and fundraising events in order to survive.
​
The Diamond Centre is one of LSMOC's charities, supported by the London To Brighton Mini Run, Each year we are invited to display our cars and see where our money goes
​
If you are interested in this event please email - events@lsmoc.co.uk
Cost - Free!
Big Mini Day
10th April 2022​
​
Lincoln BIG Mini Day will be its tenth year and has attracted Mini enthusiasts, both classic and BMW, from many areas of the country including Nottinghamshire, Yorkshire, Derbyshire and, of course, Lincolnshire. Participants enjoy talking to like-minded people but also are able to take advantage of the close proximity to the city centre where there is a wide range of retail outlets. Also available, both in the Brayford Wharf area and the city centre, are restaurants and cafes to suit all tastes.
​​
​​​
For more information, contact - events@lsmoc.co.uk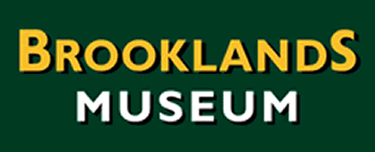 Brooklands Easter Classics Gathering
16th April 2022​
​
Following the postponement of their annual New Year's Day event in January, Brooklands are back with a new date for Easter. With over 1,000 Classic vehicles displayed on site, live music and a barbeque and other additional food outlets, there will be something for everybody amongst the vast and diverse displays of classics all descending on Brooklands.
​
Gates open at 9am and Museum buildings and displays are open from 10am-5pm.
All cars pre-31stJuly 1992 are invited to park on site. For example, the registration number for this date will have a J prefix e.g. J123 ABC
​
Tickets from £19.95 - Booked via Brooklands
​​​
For more information, contact - events@lsmoc.co.uk
British Marques Day
24th April 2022​
​
There will be a host of British built vehicles, from the pre-war Alvis, Norton and Sunbeam right through to the latest Jaguar model, as well as a full range of MG models. This year we will have a special display featuring Singer road and racing cars, including the three 1934 Singer Ladies Team cars, all of which raced at Brooklands.
See the action on Test Hill, and club displays around the site with traditional British fayre in the Café.
​​​
Tickets from £19.95 - Booked via Brooklands
​
For more information, contact - events@lsmoc.co.uk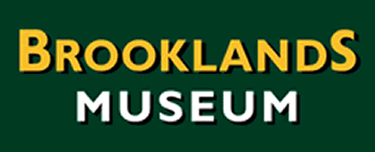 Riviera Run
30th April - 2nd May 2022​
​
The Best Mini Show in Cornwall!
A prestigious Mini show organised by the Cornish Mini Club, situated at Pentewan Sands five-star, family-friendly holiday park with a private beach!
The Cornish Mini Club was founded in 1993 and the first Riviera Run was born in 1995 in Newquay. We moved from the Newquay venue to Pentewan Sands in 2017.
Visit - www.cmcrivierarun.co.uk
​​​
For more information, contact - events@lsmoc.co.uk
Himley Hall
​
British Mini Day returns to our usual date for 2022 as we celebrate the club's 30th year.
Himley Hall & Park is an 18th Century building set amongst 180 acres of 'Capability Brown' landscaped parkland. For over four centuries it served as home to the Lords of Dudley and their knights. On Sunday 8th May we are very proud to welcome you to our 29th British Mini Day held at this premier venue.
​
Sunday 8th May 2022
Event opening times – 10am – 4pm
Ticket prices Advance tickets £12.00 per person
Pay on the day 15.00 per person, under 16's free with a paying adult.
​​​
For more information, contact - events@lsmoc.co.uk